local civil
society organization
on the
ground
Public Lab Mongolia was founded in 2018 because we saw the need for a voice that advocates for a meaningful collaboration among stakeholders such as civil society, academia, government and the media. We work to promote the culture of open data so that different actors, leaders and communities can address the environmental and public health challenges of today and tomorrow by engaging in informed and inclusive discussions.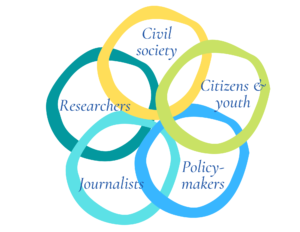 Our mission is to cultivate a healthy environment and resilient communities through open data. We work to foster data-based decision-making and increase youth contribution in achieving sustainable development goals via open data by creating and improving data on environment, and environmental health issues.