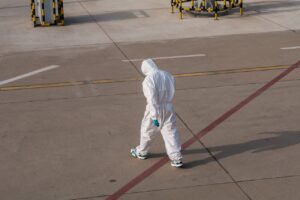 "I often need to find information about hospitals or pediatric clinics with emergency service when one of my kids runs a high fever or such. Then I would have to use google or Facebook to try and find some information" says Naraa, a mother of three who lives in Ulaanbaatar.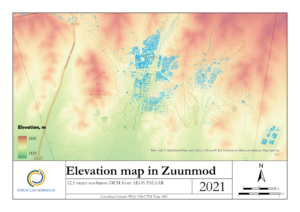 Сүүлийн жилүүдэд  агаарын бохирдол зөвхөн Улаанбаатар хотын асуудал биш болжээ. Аймгийн төвүүдэд очиход хамгийн түрүүнд анзаарагдсан зүйл бол агаарын бохирдол байлаа. Өглөө, оройдоо цонхоо онгойлгохын аргагүй байв. Газарзүйн байрлалын хувьд нам дор байрласан, гэр хорооллын нүүрсний хэрэглээ, авто машины утаанаас гадна аймгуудад шинээр баригдаж буй орон сууцуудыг халаадаг нам даралтын зуух зэргээс үүдэж агаарын бохирдол эрс нэмэгдэж буй тухай орон нутгийн иргэд ярьж байв.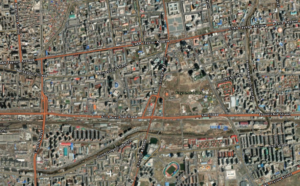 Манай улсын хэмжээнд суурь зургийн өгөгдөл, мэдээлэл тодорхой хэмжээнд тоон систем рүү хөрвүүлэлт, бүрдүүлэлт хийгдэж байгаа ч дээр дурдсан томоохон тоглогчдын гаргасан үйлчилгээ шиг хэмжээнд хараахан хүрч чадаагүй байна. Энэ нь мэдээж маш олон шалтгаантай боловч ихэнх тохиолдолд олон төрлийн өгөгдөл мэдээлэл төрийн архив, мэдээллийн санд хадгалаастай, мөн нууцын зэрэглэл гэх мэт хууль эрхзүйн үндэслэлээр олон нийтэд нээлттэй болж чадахгүй байсаар байна.